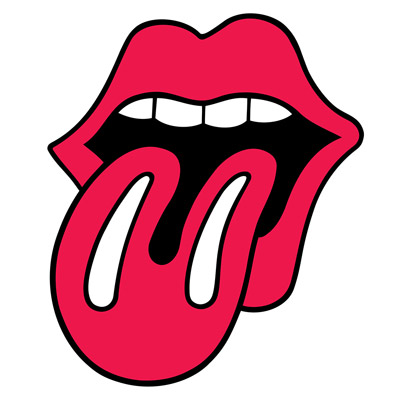 I had originally created this logo artwork at the beginning of 1971. I was freelancing for a New York company that then hired me and sent me out to LA in September of that year to establish a West Coast presence… in a rapidly changing music industry.
After being in Los Angeles for three months, I left that company and started Pacific Eye & Ear. By making that move, I was denied any credit for the Stones Tongue logo, Alice Coopers "Schools Out," Cheech & Chong's "Big Bambu" and Grand Funk Railroads "E-Plurbus Funk" album covers.
The good news was the company that I had left was gone after 6 months and the better news is that Pacific Eye & Ear went on to create 189 album covers over the next 14 years. The iconic Rolling Stones Tongue Logo I created is now part of the "Original Album Cover Art Collection" which consists of over 350 original pieces of album cover art and over 3,000 photographs.