Waiting For The World
Drew May Own More Struzan Originals Than I Do…
But I have most all of his early professional pieces, so what's in my collection is even more valuable than his movie posters. Bold statement, I don't think so, and here's why… First and foremost, there we're fewer album covers and corporate pieces done, only around eighty-five in all. Second, my collected works uniquely encompasses not "just more Struzan pieces" but rather a rare body of his early work, starting in 1972 through 1976. Each and every one of them looks like they were just taken from his easel, and haven't seen the light of day until now.
70-signed originals stored away for over 40 years.
These early works of art, when fitted together like the pieces of a huge illustrated historical art puzzle, visually track the evolution of Drew's unmistakable, iconic style, starting with its basic core beginnings. Each of the seventy works document his career while providing an exciting journey as he went from a very exceptional figure painter, and fine artist in college, to being exposed to illustrators for the first time that assisted him in shaping, blending and perfecting the style that was destined to make him today's, number one, most in demand, sought after and iconic collected, movie poster illustrator of all time.
Now It's Time To WAKE UP WORLD…  And See The Value!
But don't just take my word for it, let's listen to what others have been saying for the last 30 years:
"In my Opinion Drew Struzan is the only collectable artist since the second World War." – George Lucas
"Drew Struzan is my favorite movie poster artist ever." - Steven Speilberg
"Drew Struzan is the greatest poster artist of our time." - The Boston Globe
Did you know that it took well over 30 years before all Norman Rockwell's works became valuable to millions of avid collectors around the world? That's right at first it was just his iconic "Saturday Evening Post" Magazine covers that collectors coveted, but once those were all owned eyes immediately turned to the rest of his works. It didn't matter whether Rockwell painted a Saturday Evening Post Magazine cover, a Kellogg's cereal ad or a Boy Scout calendar it's still a Rockwell, which means extremely valuable and highly collectable! With the ability to have the insight and awareness of history that others don't have yet, your vision and gut are able to see and feel now, what others do eventually, its both a blessing and a curse.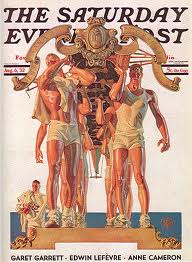 Seems Like I Have Spent A lifetime Waiting And  Now I Find Myself…
Waiting once again for the world to wake up and catch up! Waiting for them to understand that Drew Struzan just like Norman Rockwell, J.C. Leyendecker, Cole Philips, Andrew Wyeth, and Maxfield Parrish… is a very famous and highly collectable artist, with a body of work that spans over four decades. Drew Struzan's awareness, popularity and mass demand is greatly due to the power and global reach of the motion picture industry, the Internet and the productivity of Struzan the artist. So just like his predecessors no matter whether it's a movie poster, an album cover or a corporate ad it's still a Struzan!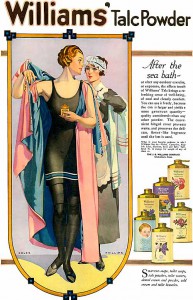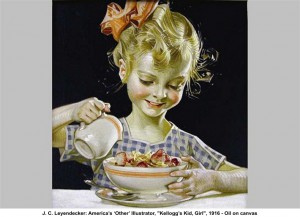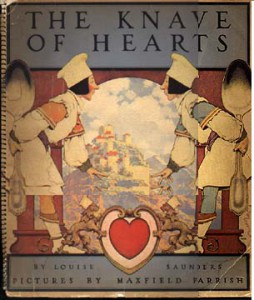 Here Are Some  Visual Aids That Help  Make This Point.
I have posted a few more visual examples from both Struzan and Rockwell This is a current ad that Kellogg's is running, and I am certain that its part of a much bigger campaign (see their tag line under the box).It has sparked a desire in me that I have been building on, and formulating" for quite some time now. I want to post these images accompanied with a short story on how I have spent the better part of my career… "Waiting For The World To Change!" In the 1950's, I was growing up in the sleepy farming town of San Jose California. It was so American and innocent, Norman Rockwell
Could Have Illustrated  My Youth.
In junior high school my 8th grade class went on a field trip to a very prestigious gallery in San Francisco where there were two Norman Rockwell original "Saturday Evening Post" magazine covers for sale. The first one was $15,000.00 and the other was a more memorable piece and it was $30,000.00. Now remember this was in 1956 so in 2007 according to Antique Collector Magazine that same exact cover that I had seen in 1958 for $30,000 had sold for a whopping $15,400,000.00!
With Global Awareness  His Movie Posters  Are A No Brainier?
What makes the Struzan pieces in my collection of album covers and corporate pieces is that there are even fewer are even more valuable and covers, he produced only a hand full (of which 99% were done for my company Pacific eye & Ear) compared to over two decades worth of movie posters, some where north of 185 posters. These pieces like all famous artists works are generational wealth for investors especially in today's unstable finical world. That's why I can only hope that it…
WON'T TAKE THE WORLD ANOTHER 30 YEARS… TO FIGURE THIS ONE OUT! - Ernie Cefalu